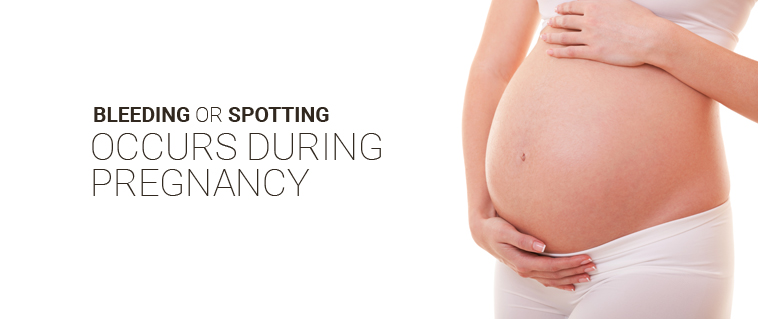 Why Bleeding or Spotting Occurs During Pregnancy
Bleeding or spotting during pregnancy can quite concerning and can trigger panic in most moms-to-be. This condition occurs in one-third of all pregnancies and rarely poses a threat for the child and mother. Saying this, you can never be too careful about during this time and it is wise to get yourself checked in a good clinic in and around London.
Spotting
If a small amount of blood comes out of the vagina of the pregnant woman similar to the first and last day of the menstrual period is known as spotting. The colour might vary in different shades of red.
Bleeding
If the amount of blood discharged is similar to that of the menstrual period days is termed as bleeding. The colour of this discharge is deep red in colour and sometimes might be a little lighter.
Bleeding during the initial days of pregnancy
The most common question asked by women during their visit to a health care clinic is "Is it normal to bleed during pregnancy?" Yes, it is quite common for women to bleed during the beginning of pregnancy.
During pregnancy, one should be very careful about their health and any abnormality should be reported back to their doctor immediately. If you are experiencing bleeding (heavy or light), contact your gynae as soon as possible.
During the first trimester
Spotting during the first trimester is associated with the implantation process and lasts for 6 to 12 days. This is related to the process of egg being attached to the wall of the uterus. The colour of the discharge during the first trimester is brown.
Heavy discharge or bleeding during pregnancy is considered as a risky condition and should be taken care of right away to avoid any complications.
Various reasons for bleeding are as follows:
Change in hormone during pregnancy

Might be due to internal examinations at the health center

Sexual intercourse
Another possible reason for bleeding can be ectopic pregnancy caused when fertilized egg attaches itself to the outer region of the uterus. It is a fatal condition and should be terminated right away.
During the second trimester
Spotting during this time might be due to infection or sexual intercourse. Usually, a brown coloured discharge is seen during this period. However, it might indicate to miscarriage if there are any clots during any such episode of bleeding.
Other reasons for bleeding are:
During the third trimester
There are rare chances of bleeding during this period but if there are any such episodes then it indicates towards serious issues related to pregnancy. In this case you should visit your gynae as soon as possible to get yourself checked out.
Other reasons are:
In case you are pregnant and suffering from bleeding or spotting, your Gynaecologist in Harley Street will give detailed instructions or elsewhere to get yourself checked out. However, common the issue might be you should never take the matter lightly during pregnancy.